Tokyo glow in the dark furoshiki & Adjustable Nylon carry strap set
The handmade adjustable nylon strap is easily attached, letting you use your furoshiki as a shoulder or messenger bag.
It's just as easy to take off again, and doesn't damage the cloth in any way. The furoshiki and strap take up very little space when folded, making them ideal for traveling.
You can use this strap with any of your Furoshiki.
<Strap size>
Size : 58cm - 105cm (length) x 4cm (wide)
Material : Nylon, Metal
<Furoshiki size>
Size: 90 x 90cm 
Material : Cotton 100%
Furoshiki are the original multi-use textile. The Japanese have been using them to wrap things since the 17th century but today they're worn as chic scarves, carried as lightweight bags and displayed as works of art.
Wear your furoshiki
Our contemporary designs give a modern edge to the traditional furoshiki, and look stunning as a scarf. Each design is printed by hand onto premium cotton giving a soft feel and elegant drape, then the edges are carefully hand rolled and sewn. Furoshiki scarf gallery
Turn it into a bag
You can easily convert your furoshiki into a simple shoulder bag with one of our handmade straps &mdash ideal for lightweight travels, or in those unexpected moments when you need an extra bag.
Just thread the corners of the furoshiki through the metal buckles of the strap, pull to tighten and you're done. They don't damage the fabric so you can easily switch between using your furoshiki as a scarf or a bag. See all our bag sets here
Hang it in the home
Turn your furoshiki into a beautiful artwork by hanging it with our display pole.
The wooden construction sandwiches the furoshiki into poles at the top and bottom, gently pulling the furoshiki flat and creating a simple display for the furoshiki. Learn more about the display pole
Learn how to wrap
The Japanese have perfected the art of wrapping furoshiki over 400 years. You can use one of the many traditional techniques to elegantly wrap anything from books to bottles and make any gift extra special. See our wrapping guide
Why multi-use matters
We're reluctant to use the term "eco-friendly" as making any product consumes resources. But the great thing about furoshiki is that they can be used in so many ways; they spend less time in your closet, and more time in use.
That's not going to save the planet, but it's a better use of resources and helps you declutter your life a little bit too.
Handmade in Japan
We believe Japanese craftsmanship is second to none. That's why all our furoshiki are hand-printed and sewn in Japan by a family-owned business with over 50 years experience in furoshiki production. See our furoshiki being made here
By collaborating with international artists and designers, we aim to cross cultures and generations by creating beautiful, functional products that merge contemporary design with traditional Japanese craftsmanship. Learn more about the story behind Link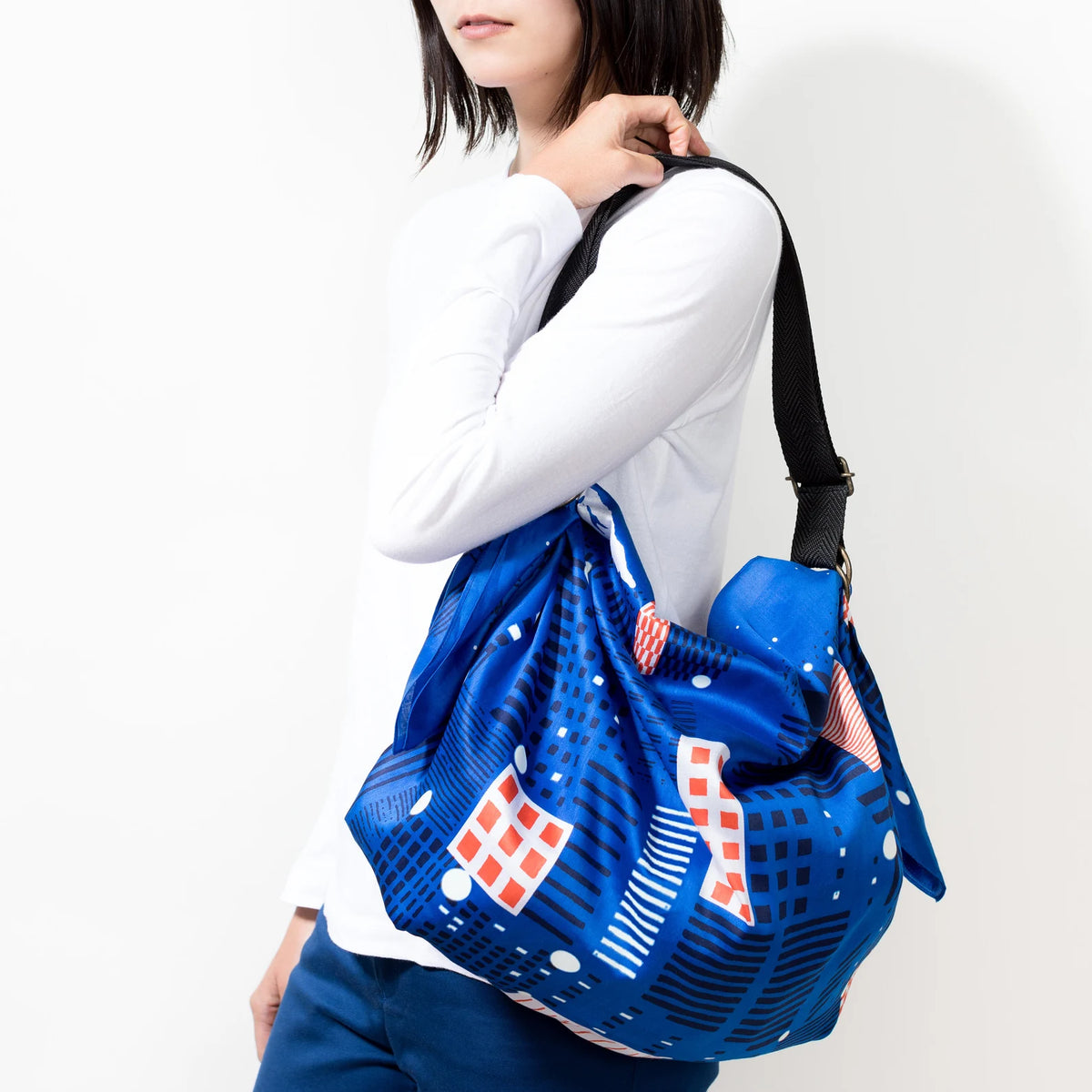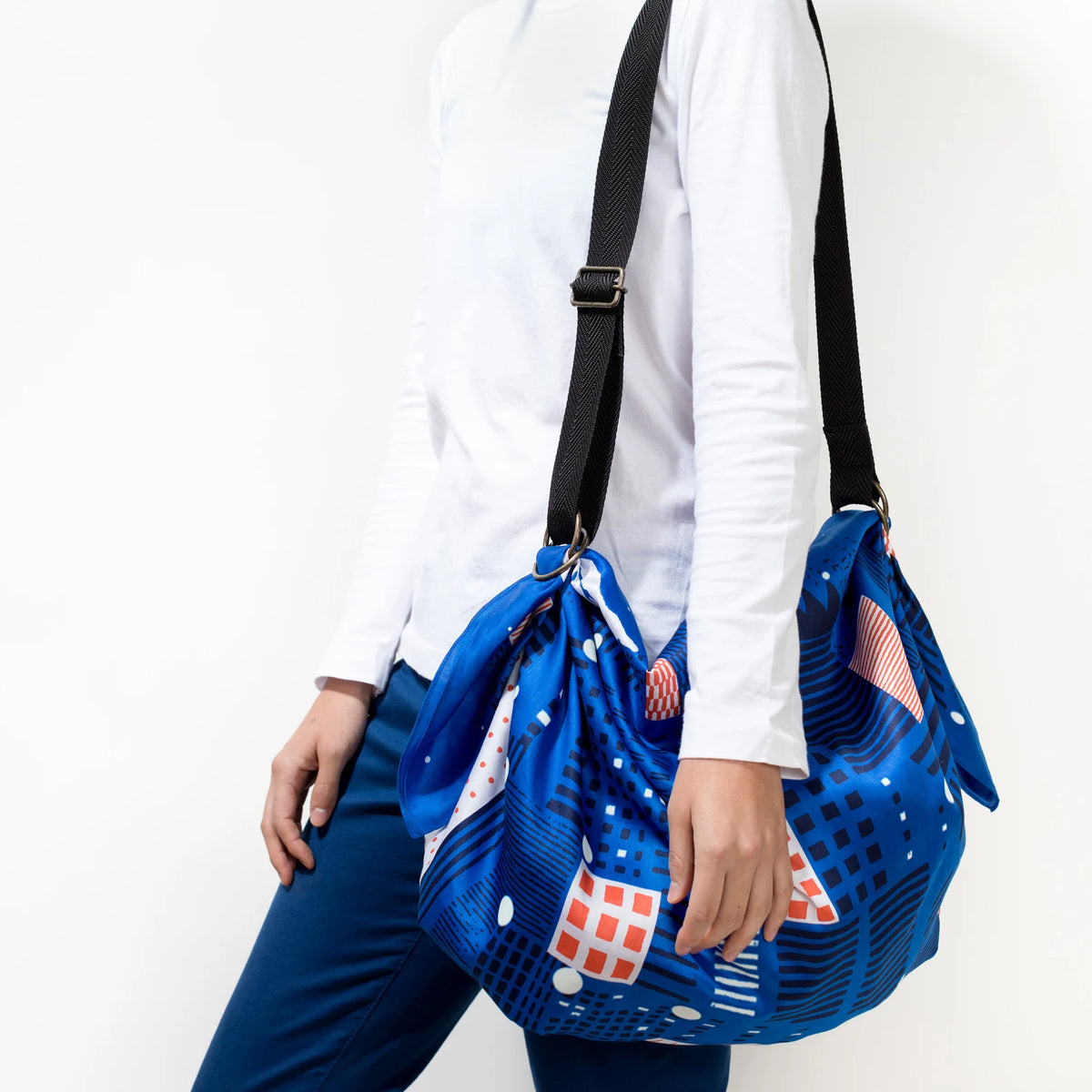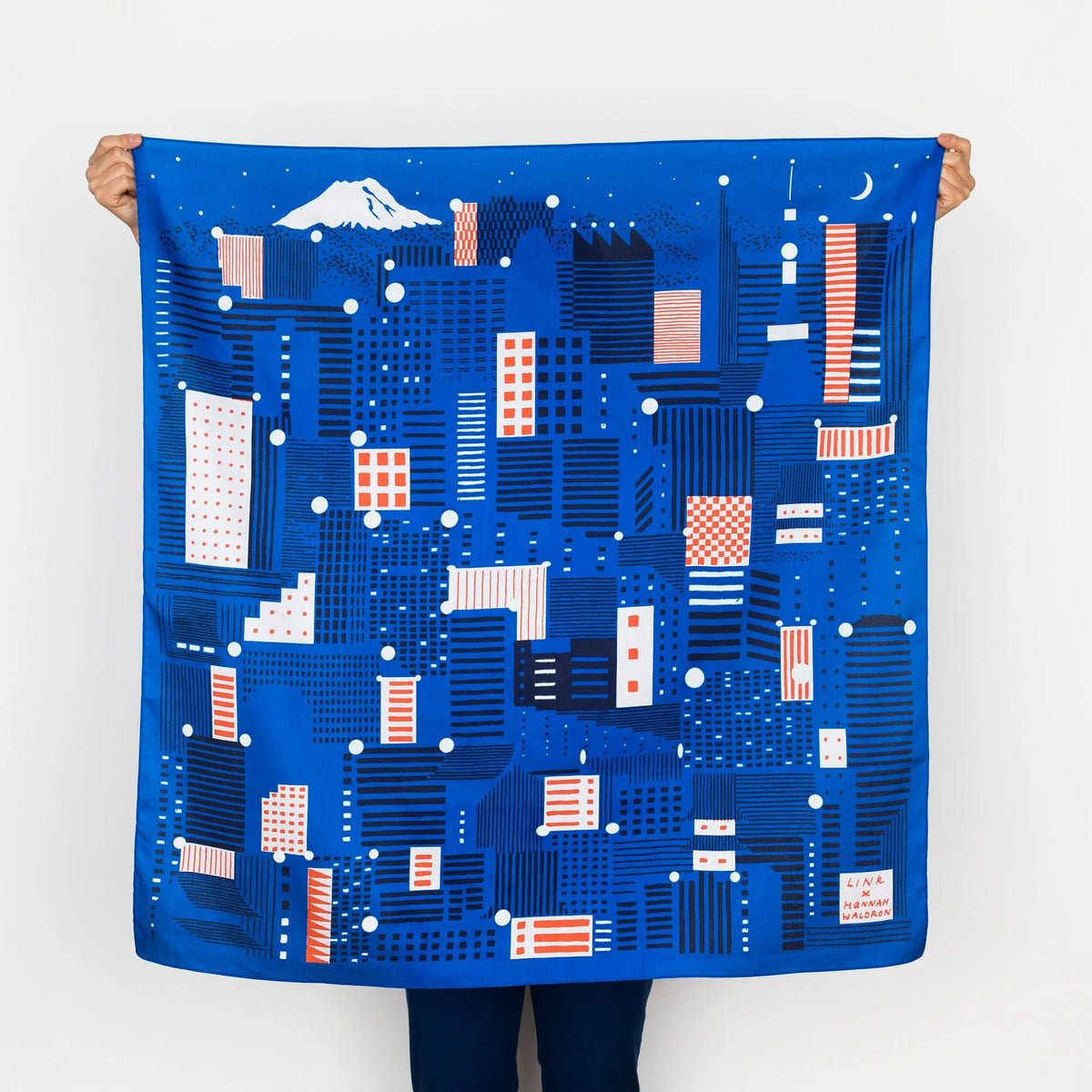 日本国内向けのご注文につきまして
現在、為替レートが自動で切り替わる設定になっている為、日本国内のご注文は Amazon からのご注文をお勧めいたします。配送料・返送ともに無料となっております。 
詳しくはページリンクよりご覧ください。
*一部商品はAmazon 内にない場合があります。その際は info@linkcollective.com までお気軽にご連絡ください。